Headteacher's Welcome
A message from our Headteacher, Mrs Seales…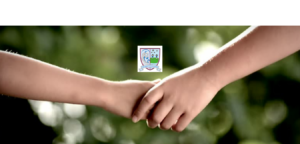 "Reaching for the stars hand in hand"
Welcome to Crest Infant & Nursery School. Our aim is that you find this website useful and that it gives you an insight into life at our wonderful school.
We are a school committed to celebrating our community and continuing our strong, collaborative partnerships with families, residents and professionals. We believe that a happy child is a child who will enjoy learning in a positive, inclusive and fun environment.
Our school ethos is 'reaching for the stars hand in hand' and we believe this to be true for staff as well as our children. Our aim is to ensure that each and every child fulfils their potential and is ready for the next stage in their education. We believe every child is a 'STAR' learner, these character values are embedded throughout our curriculum, of being Successful, using Teamwork, being Aspirational and always Respectful to all.
Pupil and staff wellbeing is at the heart of everything we do, we aim to educate the whole child in order to enable them to be the best that they can be. We are highly aspirational for staff and pupils alike and are proud of the school community that we have created.
We are really fortunate to have extensive grounds, which we use to enhance the curriculum and within this lies our Forest School provision which the whole school enjoys. We use our outdoor environment to problem solve, work as a team, challenge ourselves and learn more about the natural habitat of the school.
We aim for our children to be equipped with self-belief and to realise that the more resilient they are, the more successful they can become.  We encourage them to push their personal limits in a safe environment and most importantly learn from their mistakes.  This is known as their 'character education' and you learn about this in our section 'Developing Character and a Growth Mind-set'.
If you would like to see the school in action then we would welcome the opportunity to show you around and answer any questions you may have.  
We hope to welcome you soon to a wonderful school.
With warmest wishes,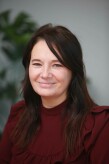 Kerry Seales
Headteacher